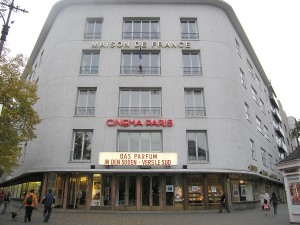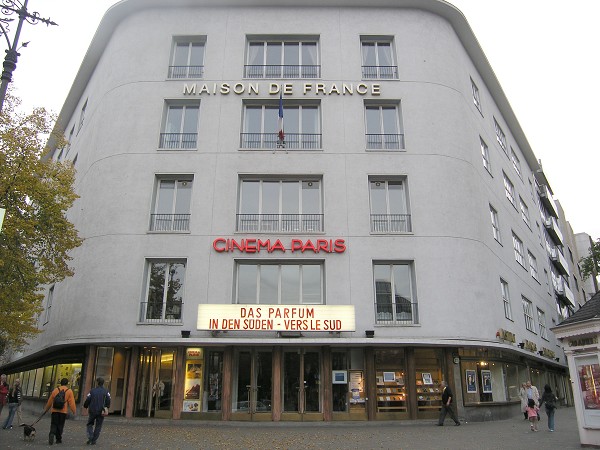 Location:          Maison de France, Kurfüstendamm 211, Berlin.
Fee:                      50 euros for 2 days.Free registration for FEVIS and REMA members (meals excluded – payement cash on site see below). The German panel on Friday 12th noon is open to the public, so is the drinks party on Thursday 11th 7pm at Maison de France. 
Hotel:                  contact FEVIS if you want to benefit from our agreement with Hotel Mercure (78 euros per night), 5 minutes walking distance from the event's location. Hotel Mercure Chateau, Knesebeckstraße 38-49, 10719 Berlin, Germany / Phone:+49 30 88911980 / h7960@accor.com
FEVIS CONTACT : CATHERINE DESBORDES +33 (0) 6 26 68 03 53 // MARIE HEDIN +33 6 59 17 53 18
This local webiste can also help you find affordable accomodation.
Meals:              details are coming up about the daily fee  that will include lunch + coffee breaks (payement cash on site, no credit card no 'chèque'). Although dinners are not covered by the event, a drinks party will be organized on Thursday 11th 7pm at Maison de France (see programme).
Languages:    English, French, German
Berlin programme FEVIS REMA (download PDF) 
Suggested Flights: Paris-Berlin arriving at 10.50am on 11th and 12th morning. Brussels-Berlin arriving at 10.25am. Madrid-Berlin arriving at 11.05am, Vienna-Berlin arriving at 9.50am, Copenhagen-Berlin at 9.45am ….