All you have ever wanted to know about French independent ensembles: their activities, staff costs, revenues including public ressources and private sponsors, export, average number of concerts, educational work…. Based on 2012 data, they also show trends and evolutions between 2010 and 2012.
The summary of this 6 month – study is available in English here. If you need deeper analysis, we have the database to find specific facts related to your field of interest or research.
Through our European collaboration project, we hope to conduct similar studies on a broader scale, and compare national situations, specificities and the effect of legal frameworks. We are open to any suggestion on this work, don't hesitate to contact us for feedbacks and questions. We hope to gather other national studies to feed you with arguments and facts to defend – either with public partners or journalists.
The complete study is available in French on www.fevis.com, the original website of the French federation that has been conducting these biannual studies for a decade.
Interview of Catherine Desbordes, deputy director of FEVIS, below:
by Benjamin Perrot, Newstank.
What is the main fact that you have noticed in this new study?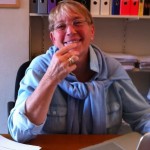 The study shows two main trends that are worth noticing. First, the constant dynamic of our members. 26% of our members are less than 10 years old! Their export rate is also interesting: 15% of concerts are performed outside France. Our ensembles are therefore the most important source of art music export. What is more, the 85 ensembles that have completed the study performed 2 889 concerts in 2012, and have organized more than 3 000 mediations, educational and awareness activities.
The second trend is less optimistic. Our financial partnerships are less and less stable. If copyright collectives and sponsors have increased their awards between 2010 and 2012, these are mostly project grants that will not sustainbly counterbalance the decrease of public funding from the DRAC – decentralized national funds from the Ministry of Culture – (-1,9% in 2 years) that weigh mostly on middle sized ensembles (-34,4% on 'aides à la structuration'). This decrease is confirmed by several 'déconventionnement' (end of long term partnerships) that we have been informed of in 2013. Although local public authorities are more and more committed (+12,5% in 2 years), they are now threatened by current administrative reforms in France.
The number of concerts performed in 2010 and 2012 remains stable. Good news?
Yes it is. However, two facts should be underlined: more and more concerts are self-produced rather than sold to venues or festivals: 424 concerts, which represent 15% of 2012 performances. An increase of 5,2 points was noticed from 2010 to 2012. This is a worrisome figure considering that self-produced concerts are mostly performed at loss. The second fact that needs to be pointed out when it comes to the number of concerts is the number of artists hired per production. Indeed, concerts performed with less than 12 musicians now represent 63% of all concerts (against 55% in 2010).
I should say, however, that festivals remain our most loyal partners and still buy 28% of performed concerts. But this is again a sign of fragility, since these partners are more likely to face dramatic consequences than public venues in these economic hard times. We have heard of an increase in ticket sales on their end – this will probably affect our ensembles in the long run.
Ensembles are less and less specialized and only 19% of them declare a single repertoire. How do you read this figure?
It is one of the sector's historic transitions. In the 60s, ensembles started as explorers specialized in repertoires that were not covered by permanent and public orchestras. But today, most of them have started to explore other repertoires and dare to go far beyond their original expertise – which still corresponds to their researchers' spirit. FEVIS is here to observe and give a voice to artistic team's creativity, curiosity, and innovation in any economic and political context.